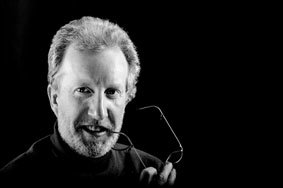 After studying art and graphic design, D Charles Mason joined the broadcast and media industry. Based around London's creative hub, Soho, he worked with clients such as the BBC and Channel 4 on innovations in the display and storage of digital still and moving images.

A self taught photographer, practising for over 25 years, in 2009 he published his first book, "London Wide" , with positive reviews.

He moved to Bexhill-on-Sea to "escape London", and in 2013 he decided to pursue photography as a full time profession.

His musings on photography have been published in The Amateur Photographer and the Bexhill wide magazines , the "Bexhillian", and the "Monthly Seagull".

He published his second book , "A Wider View Bexhill-on-Sea", in 2015.
"......perhaps at 80 my art may improve greatly; at 90 it may reach real depth, and at a 100 it may become divinely inspired. At 110 every dot and every stroke may be as if living".

Katsushika Hokusai (1760 - 1849)


I was introduced to photography relatively late in the mid 1980's and I was struck initially by the immediacy, and then challenged by the similarities and differences with painting and sketching, compressed into fractions of a second.

Over the last 25 years or so I have run the range of different film types, and camera formats. Film or digital capture ? I use both. For digital, I currently use a Canon 5D Mk IV with Zeiss prime lenses. For film, I'm rather taken with an Agfa Isolette medium format folding camera, used with Fuji Provia or Kodak Ektar. Neither is "better", in my opinion. Each has its own characteristics, advantages and limitations, in the same way that I wouldn't consider watercolour as better or worse than graphite or ink. They're just different.

In my photography, I consider the process, from evaluating the scene, pressing the shutter, to processing the image, as a whole, rather than, for example, considering Post production as an "add-on". I aim to capture as much of the nuances of light and shade at the start of the image creation, as without the basic ingredients, excellence can't follow. I limit digital photographic enhancement to that which I would have done in a darkroom. It provides more than enough scope for creativity.

My influences and inspirations are at best eclectic. Joseph Turner for his ability to convey shape and form through use of light, shade and colour. Horst with his work on Vogue. Japanese wood block print artists, Hiroshige, Hokusai and Yoshitosi for their apparent simplicity and narrative; and last but not least, Eve Arnold for her unique insightful portraits of Marilyn Monroe.

I lived in London for over 40 years and now reside in Bexhill-on-Sea, England. With access to stunning landscapes and architecture, my work is now concentrated along the South Coast of England, with no shortage of photographic opportunities.